11kv three-phase oil immersed distribution transformer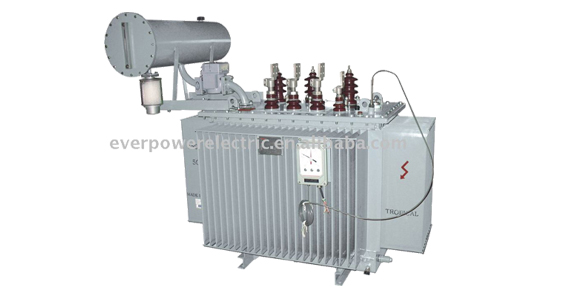 Everpower Three-Phase Transformers are in accordance with IEC 60076 Standard, or National Standard GB1094 "Power Transformer". Special care is taken in the choice of high quality material, manufacturing technology and construction, so that the performance characteristics can match with those of the highest standard of the international market. Low loss and high efficiency means substantial saving in energy and low operation cost. Therefore they are widely used in places where requirement on voltage quality is emphasized, such as institutes, buildings, hotels, hospital and factories.
Technical specification
GENERAL TECHNICAL INFORMATION
Power Range kVA: 3. 5, 10, 15, 25, 37, 50, 75, 100, 167, 250, 333, 500
Temperature Rise: 55°C or 65°C
Cooling type : ONAN, OA,
Frequency: 50Hz or 60Hz
Polarity : Additive or Subtractive
Primary Voltage : 2400V through 34500 GrdY / 19920V
Secondary Voltage : 120 / 240V, 240 / 480 V, 277V, 600V
Insulation Class : 2.4Kv~34.5kV (150kV BIL) and below
Taps: none, or as an option, 4 x 2,5% HV
HV Bushings: cover and sidewall mounted available
STANDARD FEATURES
−−Core and coils designed for an optimum Total Ownership Cost (TOC)
−−Wound core with step-lap joints for increased efficiency and lower noise levels
−−"Low-high-low" windings for increased short circuit strength, efficiency and thermal strength
−−"Low-high-low" windings for increased short circuit strength, efficiency and thermal strength
−−Computer aided design for mechanical & electrical calculations (C.A.D.)
−−Paint system meeting or exceeding the performance of the IEEE C57.12.28 Standard
−−Lifting lugs meeting all of the requirements of the CSA C2.1-06 and CSA C2.2-06 Standard
−−Multiple cover clamps to ensure proper sealing and to mini-mize water retention on the cover edge
−−Cover or sidewall mounted high voltage bushing(s) as required
−−Low voltage spade or clamp type (basket) terminals as required
−−Provision for surge arrester bracket, bracket available as an option
−−Automatic self-resealing pressure relief valve
OPTIONAL PRODUCT ACCESSORIES
Cold-Rolled Grain Oriented Silicon Steel Core (CRGO) or Amorphous Metal Core (AMDT)
Stainless Steel Tanks and Cover
Extra Creep Bushing
Surge Arrester Bracket
The CSP protection package consists of four related components: H.V Fuse Link, Secondary Breaker, Signal light, External Surge Arrester that work together to provide complete self-contained protection against surge currents, short circuits and overloads.
Units can be customized to specific requirements
KVA

Voltage Combination

Vector

Group

LOSS(KW)

FULL-LOAD LOSS

IMP.

VOL%

DIMENSION(mm)

H.V.(KV)

TAPS

LV(KV)

NO-LOAD

LOSS

FULL-LOAD LOSS

500

6

6.3

10

10.5

11

13.2

+2×

2.5%

or

+3×2.5%

or

+5%

0.4

0.415

Y,yn0

D,yn11

0.130

0.87

1.9

4

4.5

790*720*1120

100

0.200

1.50

1.5

1000*750*1120

200

0.340

2.60

1.25

1030*770*1120

250

0.392

3.05

1.15

1150*780*1180

315

0.469

3.65

1.05

1320*820*1250

400

0.560

4.30

0.95

1380*830*1390

500

0.670

5.15

0.95

1400*830*1390

630

0.840

6.20

0.85

1570*920*1350

800

0.938

7.50

0.75

1640*960*1440

1000

1.072

10.3

0.65

1800*1080*1670

1250

1.260

12.0

0.6

1830*1080*1670

1600

1.624

14.5

0.6

11980*1080*1670
Standards:
GB1094
IEC76
ANSI C57.12
Or specific customer standards

Certificates:
Features and Application
1. Compliance to international standards like ANSI, IEEE, etc.
2. Robust QUALITY POLICYs ensure implementation of the best design and manufacturing practices.
3. Flexibility in designing transformers to exacting customer requirements (Optimum cost).
4. Best insulation and sealing systems
5. A wide range of features and accessories is available to satisfy almost any special requirement, including fuses, surge arresters, controls, pressure relief devices, and high voltage tap switches, and etc.
Learn More...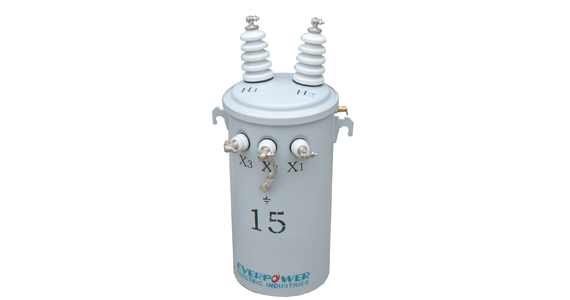 Single phase pole-mounted transformer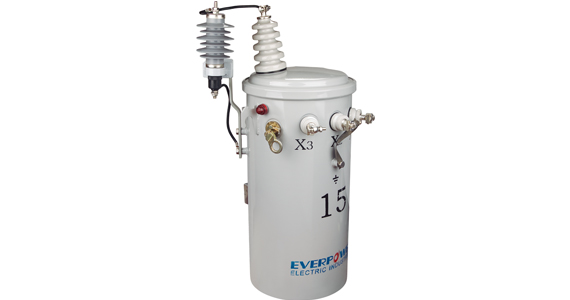 CSP type single-phase transformer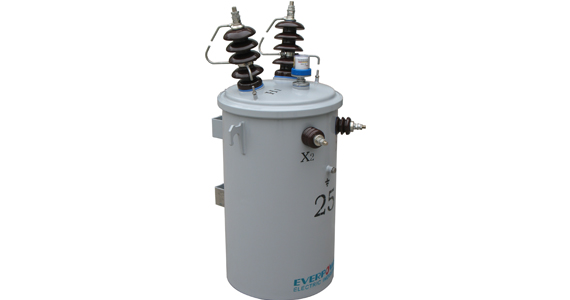 11KV IEC pole mounted transformers